Guardian Solid Tiled Roof
A Guardian Warm Roof is a brilliant way to revitalise your tired old conservatory and bring a new lease of life to your home.
Creating a new space which isn't just more desirable, but more importantly a comfortable usable space you can enjoy all year round.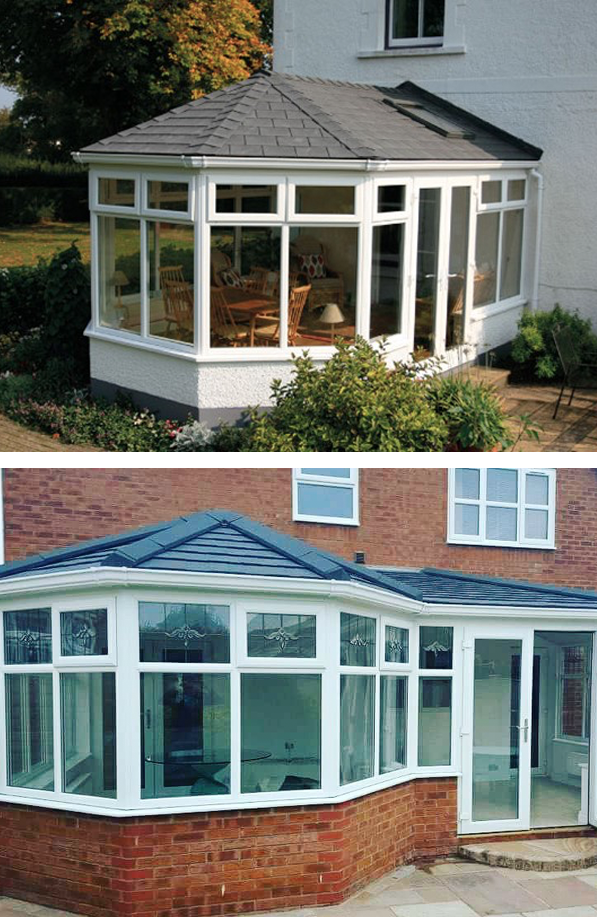 For many of our customers it's the same issue, they love their conservatory but it's either too hot, too cold or too noisy.
Most of the issues are down to one element, the roof. So, by replacing the glass or polycarbonate roof with a stylish tiled roof you don't just improve the appearance, you now have a fully insulated roof that is exactly what you always wanted.
Some of the key benefits of a solid tiled roof:
Fast installation – the whole installation only takes a few days and is completed with minimum disruption to your home
All year-round use – Transforms your conservatory into one you can enjoy all year round. Retaining the heat in the winter and keeping the room lovely and cool in the summer.
Finishes & options – We have a wide range of beautiful roof tiles to choose from and optional skylights to really enhance the light into your new living space.
Lower energy costs – It has been independently proven that a conservatory with a warm roof can save you money on your energy bills through the use of high-performance insulation.
We also offer customers the options to have your new solid tiled conservatory roof internally plastered, electrics installed and customers to provide light fittings we will fit.
For more information get in touch today 01253 852404