Polycarbonate is a very popular glazing material for conservatory roofs as it is lightweight, durable and exceptionally strong.
All polycarbonates work to lessen the glare and heat from the sun to ensure that your conservatory can be as comfortable as possible all year round.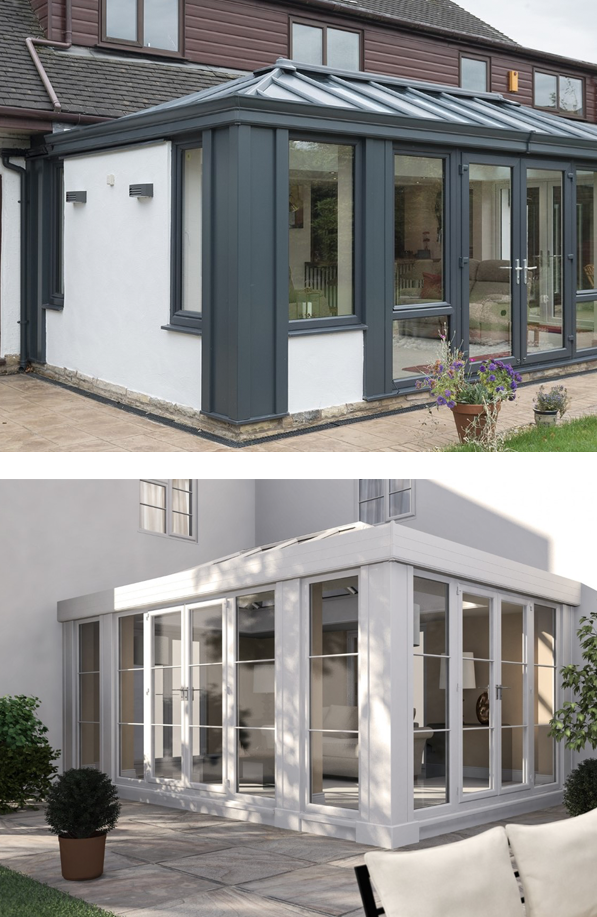 Our polycarbonate roofs are available in a wide range of specifications, colours and thicknesses, to suit your budget, your chosen conservatory colour and the position and orientation of the conservatory.
The standard range of polycarbonates is 25mm or 35mm in thickness, with a colour choice of clear, bronze, opal, bronze/opal and Heat guard. All are designed to reduce glare and minimise solar heat gain. Bronze/ Opal gives a bright internal appearance even on a dull day, reduces solar heat gain and provides privacy.
Heat guard limits the potential for heat build-up within the conservatory, whilst allowing light to enter the roof, deflecting solar radiation and reducing solar heat gain by up to 50%, when compared with conventional polycarbonates.
For more information get in touch today 01253 852404