Transform your conservatory with a glass roof and enhance your home
Replacing your old plastic or glass conservatory roof with a new SMARTGLASS Self-cleaning glass roof can have a tremendous effect on the way your conservatory looks, feels and sounds.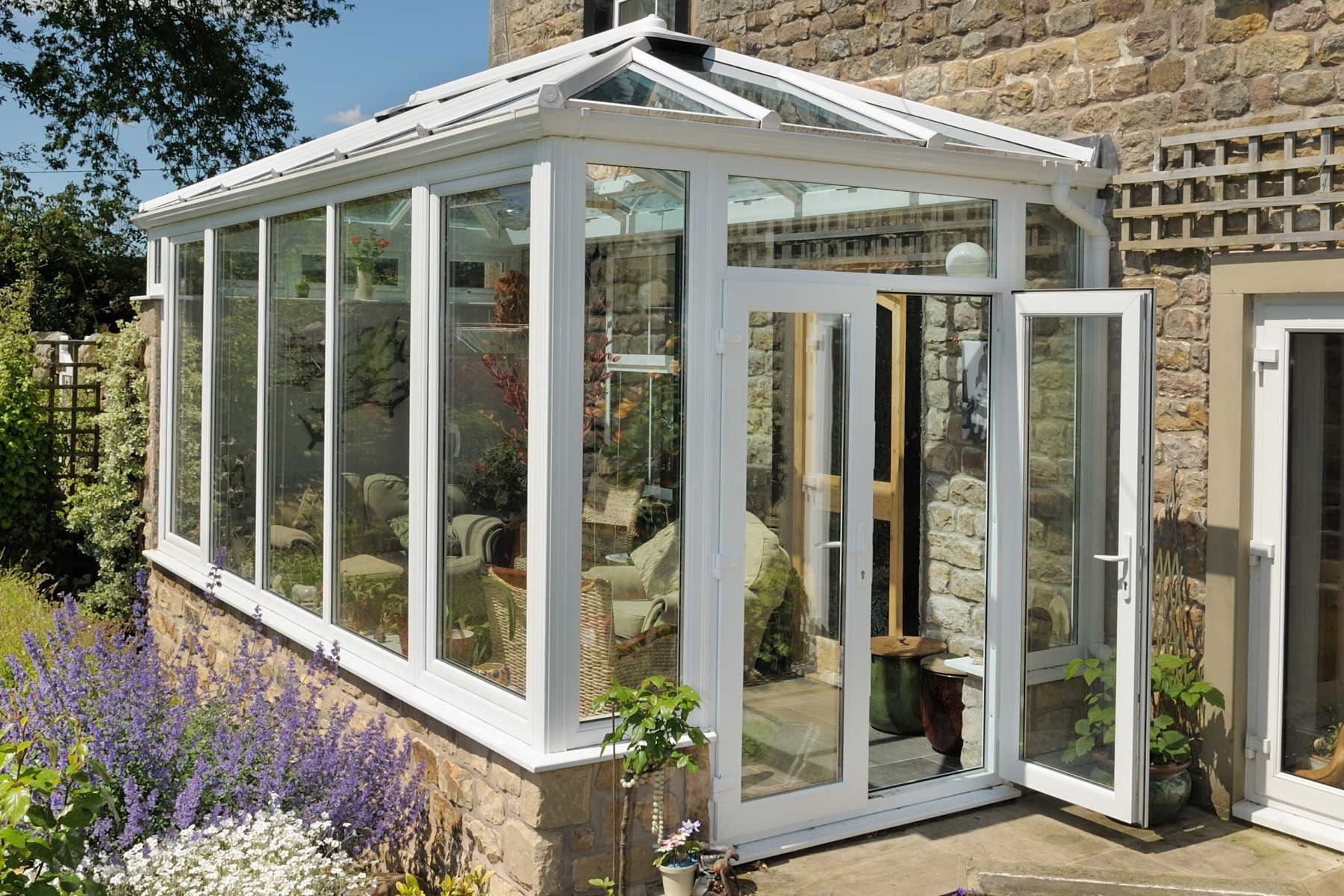 Upgrading to a new glass roof can take just one day, transforming your conservatory into a bright welcoming room, with greater temperature control and less noise when it rains, so you can enjoy it all year round.
We use self-cleaning glass. This clever glazing product has a unique dual action microscopic coating, making it ideal for use in conservatory roof replacements or conservatory conversions.
The coating reacts with daylight to break down organic dirt. Then, when rainwater hits the glass it spreads evenly, running off in a sheet and taking the loosened dirt with it. It also dries quickly reducing streaks. All you need to do is give the glass an occasional hose during dry spells.
Here are the main benefits:
Increased energy efficiency for greater comfort and lower heating bills
Less noise when it rains for a more relaxing and peaceful environment
Revolutionary self-cleaning glass for a more practical and attractive finish
Available with solar control for greater comfort during summer months
A simple and affordable way to enhance the look and value of your home
Creates a brighter environment with natural light, compared to polycarbonate roofs or indeed tiled conservatory roofs with or without skylights.
Helps bring the "outside in", creating a light filled room that can be used all year round.
The range comprises of:
SMARTGLASS aqua UV value 1.2
SMARTGLASS blue UV value 1.2
SMARTGLASS neutral UV value 1.2
SMARTGLASS bronze UV value 1.2
Each of these products has its own unique and shared benefits
For more information get in touch today 01253 852404